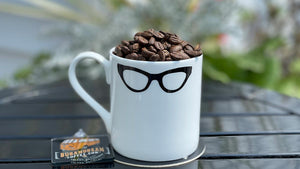 Sweets for your Sweet with Bus & Bean Coffee
Gents: Wanna make a big splash with your lady this week? Hop on over to our online store and dial her up a special gift. We'll deliver her favorite delicious coffee right to her doorstep for you.
Order your coffee at busandbeancoffee.com today!
Bus & Bean Coffee is great #coffee roasted and ground by #local friends. And oh yea, of course we deliver to your doorstep in our iconic #VWBus.
#specialtycoffee #hrva #busandbeancoffee #supportlocal #newportnews #hampton #hamptonroads #cnu #cnucaptains #coffeelife #coffeelover #visitvirginia #757proud #vaisforlovers #shopsmall #craftcoffee #757coffee #groundcoffee #coffeebeans #roastedcoffee
---