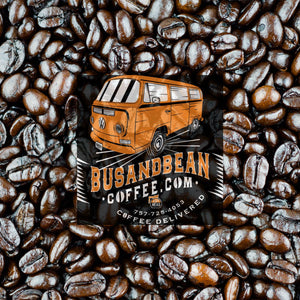 Dark Chocolate from Indonesia will cheer up your day!
Today's featured coffee is Bay Window Black Out Dark Roast Coffee Beans. Our Dark Roast from Indonesia is offered in whole beans or ground. Cup Profile: Expect a balanced cup with low acid accompanied by flavors of dark chocolate, walnut, granola and raisin. About the Coffee: Formerly known as Celebes, coffee was introduced into Sulawesi centuries ago by the Dutch East India Company when Indonesia was under Dutch control. The first Typica plants arrived, as coffee production spread throughout Java and Sumatra. Our Toraja Grade 1 Sulawesi coffee comes from various small holders. The cherries were double-picked, to remove any physical defects. The additional quality control practice ensures that only ripe red cherries are used. The coffee was then processed using the wet-hulled method (locally called "Giling Basah"), in the same way as other Indonesian coffees. This process helped to give the coffee its classic Sulawesi characteristics. Get more info at https://busandbeancoffee.com/products/bay-window-black-out-dark-roast
Order your coffee at busandbeancoffee.com today!
Bus & Bean Coffee is great #coffee roasted and ground by #local friends. And oh yea, of course we deliver to your doorstep in our iconic #VWBus.
#specialtycoffee #hrva #busandbeancoffee #supportlocal #newportnews #hampton #hamptonroads #cnu #cnucaptains #coffeelife #coffeelover #visitvirginia #757proud #vaisforlovers #shopsmall #craftcoffee #757coffee #groundcoffee #coffeebeans #roastedcoffee
---