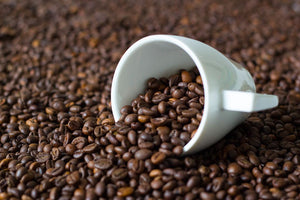 Are you really going to let Europeans take the lead on your coffee drinking?
Finland is home to the biggest coffee lovers.
The average adult Finn goes through 27.5 pounds of coffee each year, according to the International Coffee Organization. Compare that to a measly 11 pounds per American.
Wo, we need to fix that. Let's get started right now! Order your coffee at busandbeancoffee.com today.
Thanks, goodhousekeeping.com, for the trivia.
Bus & Bean Coffee is great #coffee roasted and ground by #local friends. And oh yea, of course we deliver to your doorstep in our iconic #VWBus.
#specialtycoffee #hrva #busandbeancoffee #supportlocal #newportnews #hampton #hamptonroads #cnu #cnucaptains #coffeelife #coffeelover #visitvirginia #757proud #vaisforlovers #shopsmall #craftcoffee #757coffee #groundcoffee #coffeebeans #roastedcoffee
---